Handicap Accessible Bathroom Remodeling
We offer a variety of handicap accessible solutions for your home. If you have mobility challenges, there are solutions available for each room of your home to simplify your everyday tasks. These solutions include but are not limited to:
Walk-in tubs
Comfort height toilets
Hand rails
Ramps

There's no longer anything standing between you and the perfect bathroom or entryway. Our team of experienced home improvement professionals is equipped for nearly any remodel needed to accommodate mobility needs, so we can make getting around your home easier and more enjoyable. Your home is your palace, and it should be a source of comfort. Contact us today to schedule a free in-home assessment to discuss the changes we can make to your living space to simplify your day to day activities!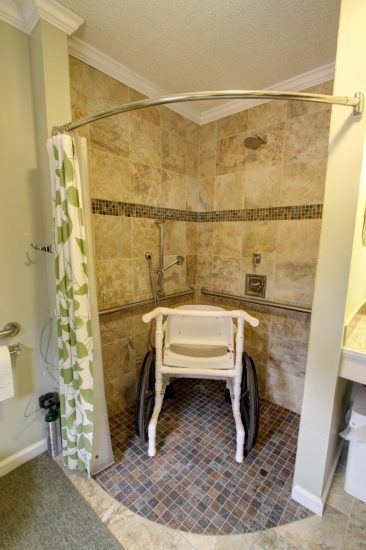 We can provide you with a creative design and a free quote. Call us now at 336.698.9888